On the eve of Power Engineer's Day, the winners of the contest "100 Ideas for RUE" Vitebskenergo "were announced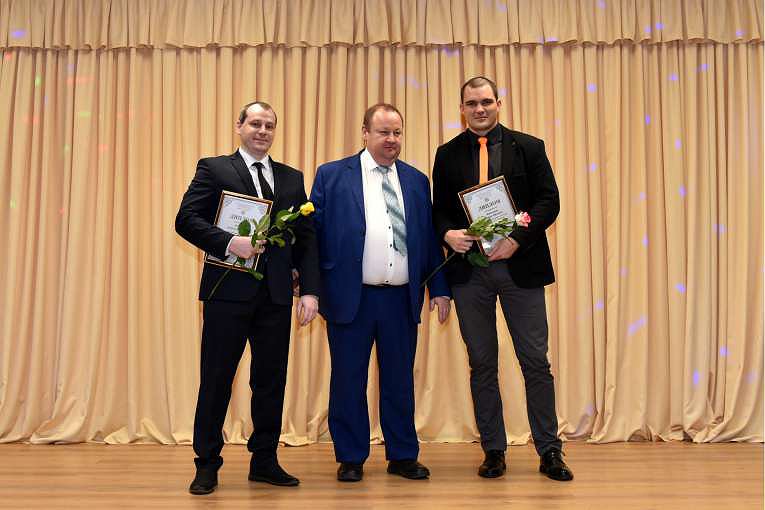 Traditionally, at the end of the year, RUE "Vitebskenergo" summarized the results of the contest "100 ideas for RUE" Vitebskenergo ". Young people working in the enterprise have the opportunity to prove themselves, to reveal their abilities and creative potential. The authors of the three best works are invited to an event dedicated to the professional holiday Day of the Power Engineer, where, in a festive atmosphere, CEO Mikhail Luzin presents them with well-deserved awards.
Winners are determined after summing up the second stage of the competition, which includes the works that have become the best in the branches and the management staff following the results of the first round. In 2019, the projects of 13 authors reached the final. The subject of the work was very diverse.
The winner of the competition was Victor Valevsky (branch of the Training Center). His project "An app for training students using additional reality" scored the most points. The second place was taken by Andrey Ustinkov (Vitebsk CHP) with the work "Automated system for displaying the status of the main electrical circuit of the branch in real time" Life System Display "." Closed the prize three Pavel Kabanov (management apparatus) with the development of a rating system for evaluating the activities of electric grid areas of RUE "Vitebskenergo" (rating of RES).
Administrative Procedures
Connection to the Electric Power Supply System