"Energonadzor" carries out preventive work to prevent fires.
"Energonadzor" carries out preventive work to prevent fires.
One of the causes of fires that occurred in Vitebsk in 2018 is the lack of control of the owners of electrical installations over their technical condition, the use of home-made, "handicraft" devices and devices, as well as the operation of electrical wiring with damaged insulation. Therefore, the preventive work with the population branch "Energonadzor" pays special attention.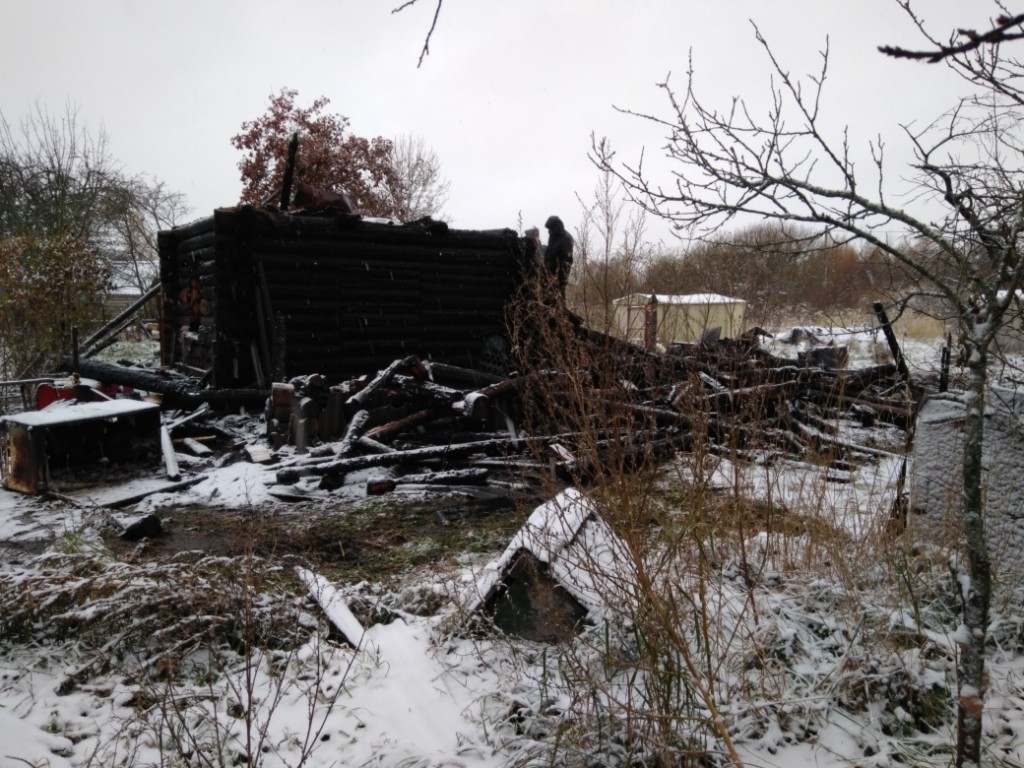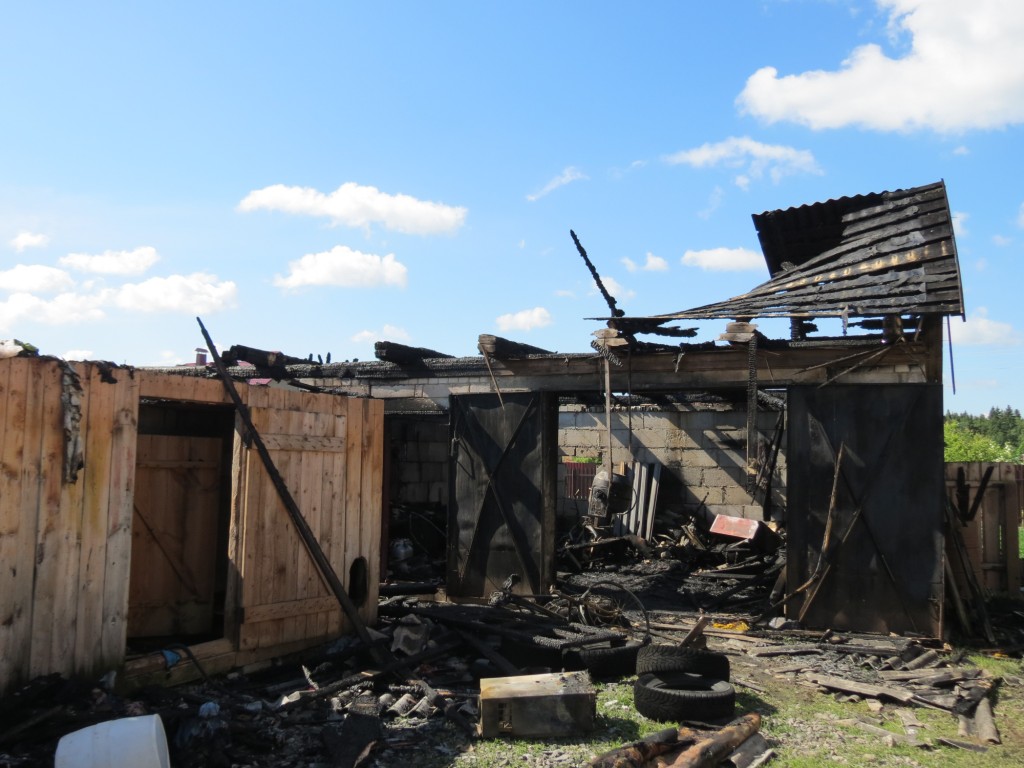 Energy inspectors as part of mobile groups (review commissions) organized by the paradise (mountains) executive committees participate in the survey of the housing stock. Power engineers check the technical condition of electrical installations, their operating conditions in apartments, single-family residential buildings and other capital buildings of citizens.

During each examination, a preventive conversation is held with citizens on electrical safety and compliance with the rules of safe life with the obligatory delivery of memos. It is important that people realize that failure to follow certain precautions, inept handling of any electrical appliance or apparatus, as well as a malfunctioning electrical wiring, safety shields, switches, sockets, lamp holders, electrical appliances and their cords can lead to electric shock, and also cause fires.

In cases of violations that may lead to a fire or accident, the energy supplying organization issues a requirement (order) to turn off the supply of electrical energy until all violations are completely eliminated. The Energonadzor branch once again recalls the need to observe the elementary rules of electrical safety when using electricity in everyday life:
- do not carry out installation and repair of electrical installations yourself without proper training;
- Do not trust the connection of complex household appliances to random people, but only to specialists;
- do not use electric devices and handicraft devices, and when using devices and factory-made devices, strictly follow the instructions for their use;
- Do not touch the housings of electrical appliances and grounded metal objects (heating appliances, water and gas pipes, etc.) at the same time;
- do not use homemade fuses - "bugs";
- Do not arrange temporary wiring;
- Do not use metal stairs when repairing electrical installations or working near electrical installations;
- Do not approach a distance closer than 8-10 meters to the wires of overhead power lines broken off and lying on the ground or structures, mark these places, arrange security and inform the operating organization or the Ministry of Emergencies;
- Do not paint over or whiten the wires of open electrical wiring, do not seal them with paper and wallpaper;
- constantly monitor the working condition of the electrical wiring, distribution boards, switches, sockets, lamp holders, as well as the cords with which the electrical appliances are connected to the network.

Explain the electrical safety rules to your children, constantly remind them of the danger of electric shock.

The photo shows an example of violations recorded by employees of the Energonadzor branch.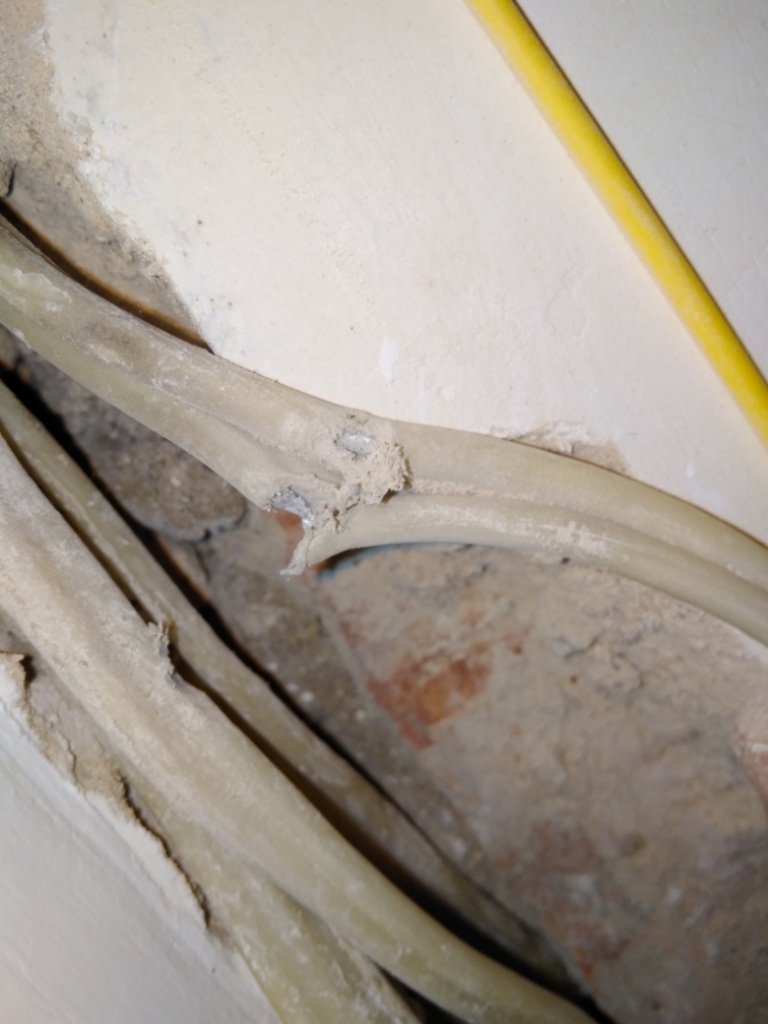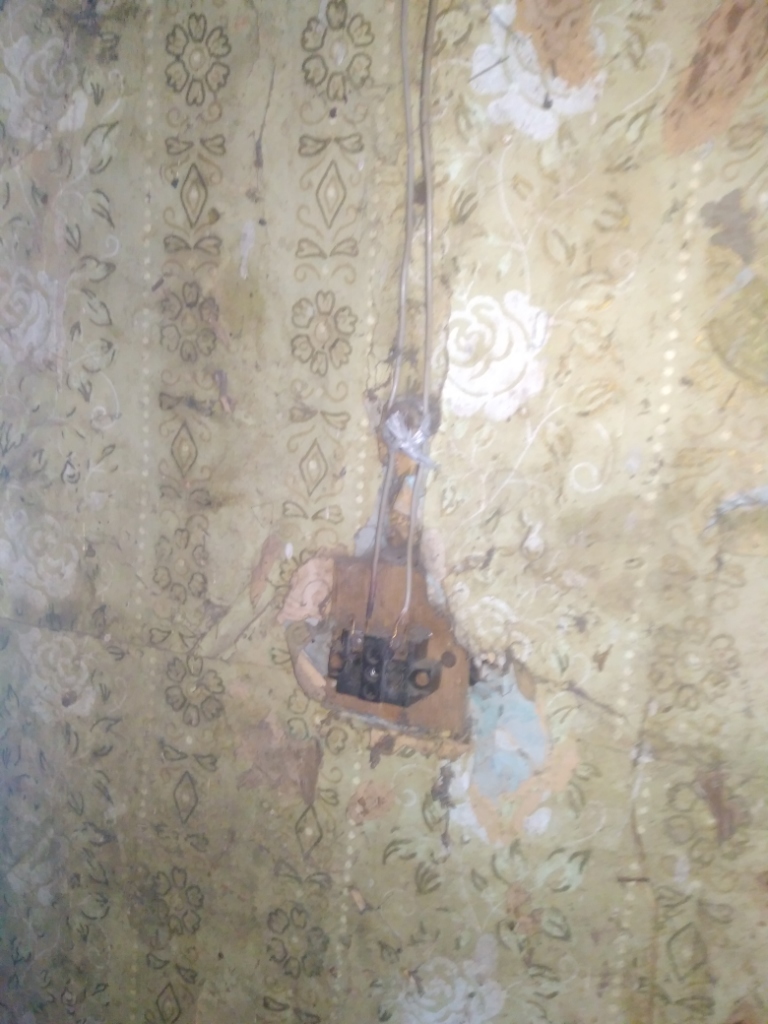 Administrative Procedures
Connection to the Electric Power Supply System