Safe working conditions in the energy sector are under special control.

Safe working conditions in the energy sector are under special control.
In the energy sector, issues of ensuring safe working conditions for workers are under special control. In RUE "Vitebskenergo" the personnel servicing the electric installations of the region and electricity consumers are provided with all necessary protective equipment, are trained in the rules of use and instructed on the procedure for using and caring for them. Each protective equipment has its own verification period, after which it is necessary to check the protective properties of the product.

In the stationary laboratory of the insulation and surge protection service of the Vitebsk Electric Networks branch, tests of electrical protective equipment are carried out. The laboratory is accredited to perform testing of protective equipment for third parties in the Belarusian State Accreditation Center.

To test the protective equipment, the high-voltage laboratory EVL-50 is used, which makes it possible to test the full range of electrical protective equipment. The test transformer allows you to output AC voltage up to 50 kV, an automatic stopwatch is used with limits of 1 and 5 minutes, after which an automatic voltage relief occurs.

The laboratory provides a stand for testing electrical insulating rods and electrical insulating parts of high voltage indicators. A special cassette for testing electrically insulating gloves is automatically raised and lowered, immerses the fixed gloves in a bath of water. The bath is closed with a protective shutter and an increased voltage test of three pairs of gloves takes place at once. During the test, the electrician, after pressing the button, measures the leakage current through the glove and writes the readings to the work log.

Based on the test results and on the basis of the working journal, a protocol is drawn up and a tag or a stamp about the test is applied to the protective equipment.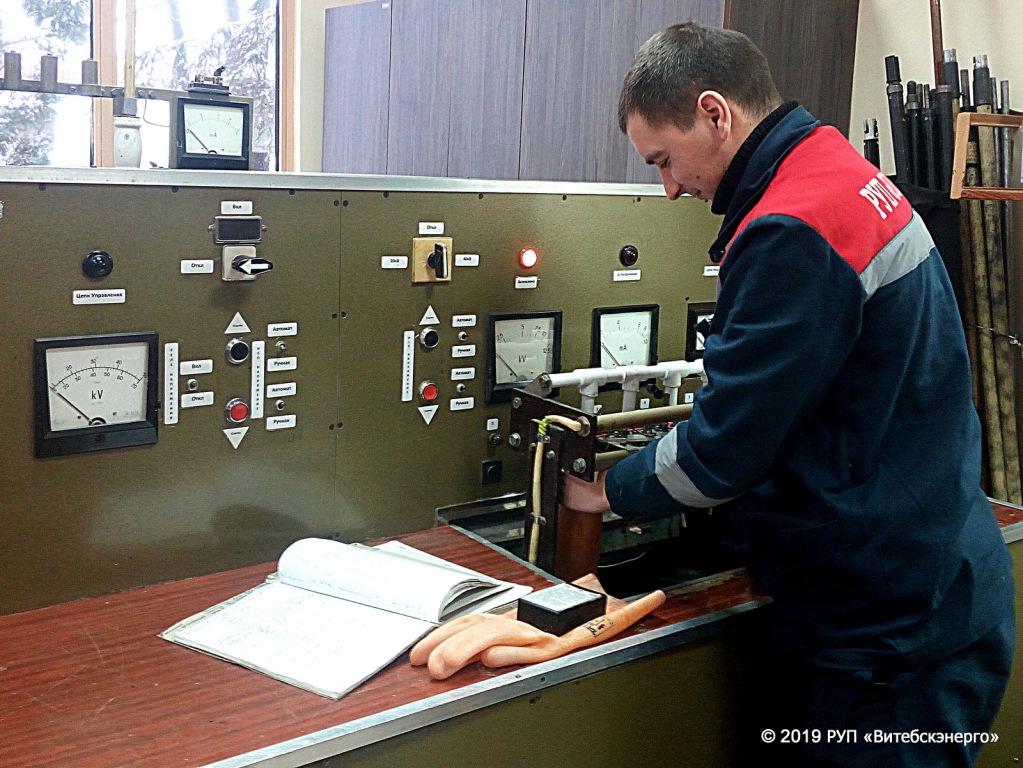 Administrative Procedures
Connection to the Electric Power Supply System