For Monday and last weekend the power engineers of the Vitebsk region promptly restored power supply in more than 330 settlements of the region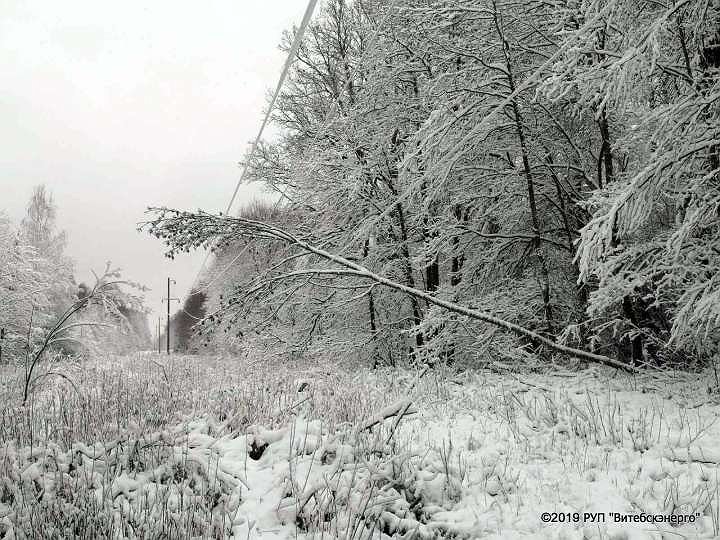 Difficult weather conditions came to Vitebsk region on Friday evening. It was freezing rain and sleet, accompanied by a strong gusty wind. Unfavorable weather conditions caused technological disruptions in the region's electric networks.
Power engineers of Vitebsk region in difficult weather conditions eliminated emergency situations caused by the rampant disaster. Bad weather went through the service area of ​​the Gluboksky Electric Networks and Polotsk Electric Networks branches. Temporary power outages affected some settlements of Glubokoe, Braslavsky, Dokshitsky, Verkhnedvinsky and Polotsk regions. Power outages were mainly caused by the fall of branches and trees under the weight of wet snow, as well as the formation of a layer of ice on the wires as a result of fluctuations in air temperature with a transition through 0 ° C.
For three days, the forces of emergency crews restored power supply to more than 330 settlements of the Vitebsk region.
Operational services monitor the development of the situation.
Administrative Procedures
Connection to the Electric Power Supply System