Employees of the Novopolotsk TPP are among the winners of the city youth forum "Present Time"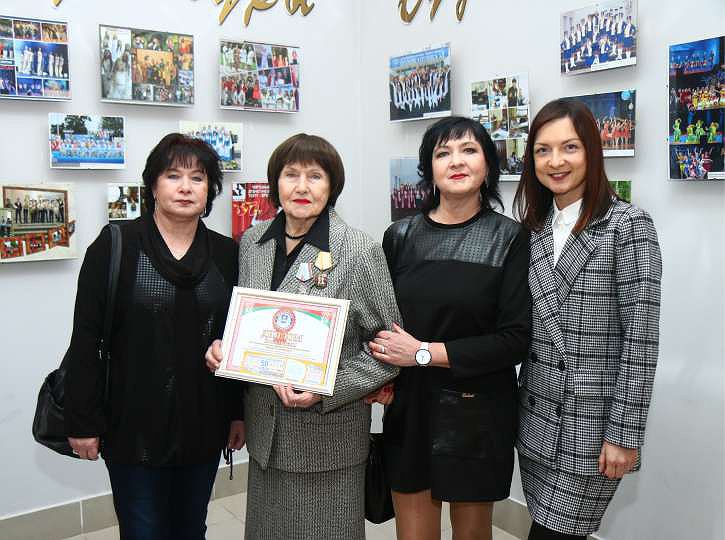 In December 2019, the city youth forum "Present Time" was held in Novopolotsk. In a festive atmosphere, the most active and productive representatives of working youth under the age of 31 were noted.
Winners in the nomination "Youth. Work. Traditions "became the labor dynasty of the branch of" Novopolotsk TPP ". This dynasty began with Valentina Stepanovna Kunisova, who in 1962 came to work at the newly built Polotsk TPP-2 as commandant, from 1963 she worked as a storekeeper in a chemical workshop, later as a chemical analysis laboratory assistant and chemical water purifier for a chemical workshop, worked fruitfully until 1997. For conscientious work she was awarded the Order of the Badge of Honor.
In the mother's footsteps, daughters also came to work at the station - in 1985 Gorovets Lyubov Viktorovna, who to this day continues to work successfully as a chemical water purifier apprentice in the chemical workshop and Semenova Irina Viktorovna, who also worked in the chemical workshop from 1997 to 2016.
Since 2016, the dynasty has been continued by the granddaughter of Valentina Stepanovna, Ignatieva Elizaveta Viktorovna, who also decided to follow in the footsteps of her grandmother and has been working as a laboratory assistant for chemical analysis in the chemical workshop for three years. It should be noted that the workers of the dynasty worked and are working in the same workshop and in fact in the same profession.
The total experience of the dynasty in the chemical workshop is already 90 years.
In the nomination "Youth. Innovation Scientific activity ", the winner was Sergey Petrovich Kochenok, shift supervisor of the thermal automation and power plant of the Novopolotsk TPP branch, which is the author of the rationalization proposal" Organization of continuous monitoring of air temperature in the cable floor ".
Administrative Procedures
Connection to the Electric Power Supply System