SMS will tell you about the emergency!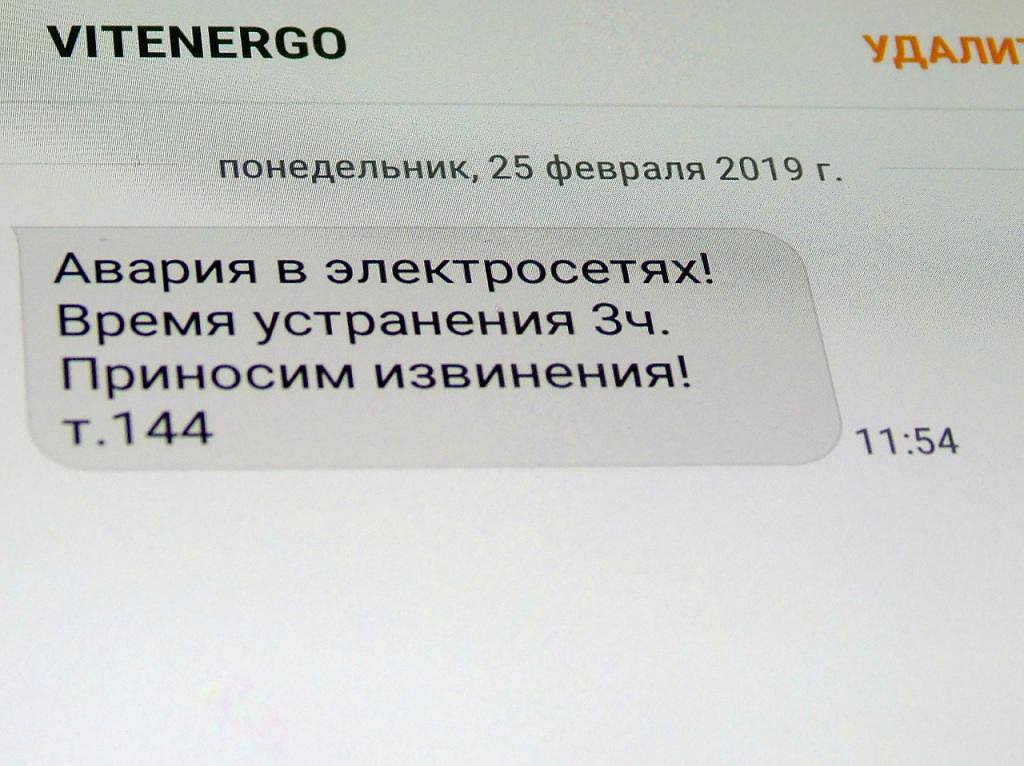 SMS will tell you about the emergency!
Since February 25, residents of the region began to receive SMS alerts from RUE Vitebskenergo. In them, the company warns of emergency power outages. Power outages can suddenly occur for a number of reasons: the wire broke, the high-voltage cable is damaged. In bad weather, trees or their branches that have fallen on the power line can cause blackouts, whipping wires due to strong winds. There are also cases of breakage or falling of supports as a result of road traffic accidents.

A new type of service is absolutely free. In order to use it, the subscriber needs to give written consent to receive SMS alerts. It can be issued at the nearest cash settlement center or branch of the Energosbyt branch, as well as at the controller during a visit to the subscriber.

We also remind you that on the website of the RUE "Vitebskenergo" under the heading "Schedule of power outages" posted information on planned power outages throughout the region.
Administrative Procedures
Connection to the Electric Power Supply System