Power engineers of the branch "Lukoml GRES" conducted an excursion for children
На каникулах школьники могут не только отдохнуть, но и с пользой провести свое свободное время. В конце декабря с целью профориентации и изучения истории градообразующего предприятия Новолукомля учащиеся 11 класса средней школы №2 посетили Лукомльскую ГРЭС и музей филиала.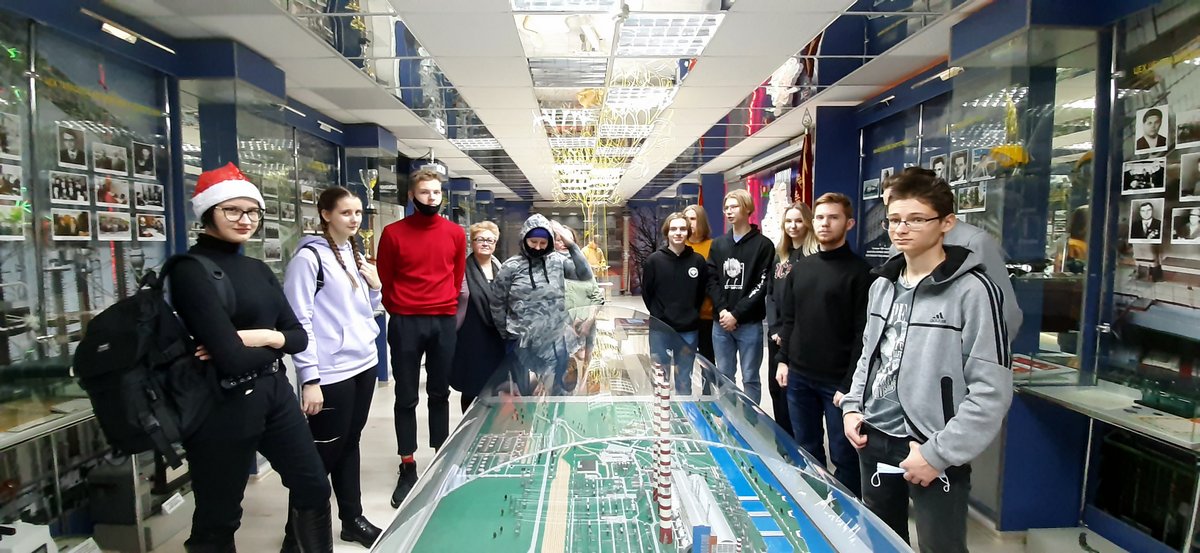 Начальник цеха тепловой автоматики и измерений Александр Шеверновский провел для ребят экскурсию по станции. Особое внимание было уделено правилам безопасного поведения на таком большом и серьезном производственном объекте. Учащиеся и педагоги прошли по турбинному отделению ГРЭС, увидели разобранную турбину находящегося в ремонте энергоблока, побывали на блочном щите управления. В котельном отделении станции гостей впечатлила огромная высота котла. Еще больше поразились молодые люди, оказавшись у подножия труб, когда увидели громадины в 250 метров. Следующими пунктами маршрута стали ПГУ-427 МВт и её центральный щит управления. А завершилась экскурсия в музее Лукомльской ГРЭС, где ребята прикоснулись к истории родного города и предприятия, на котором работают их родители – дети и внуки энергетиков, которые строили флагман Белорусской энергосистемы, пускали его первый блок, самоотверженно трудились, чтобы родное предприятие занимало передовые позиции в отрасли и стране.
Этот зимний день был интересным, насыщенным и запоминающимся для школьников. Возможно, именно эти ребята, выбирая после окончания школы учебные заведения, решат связать свою жизнь с энергетикой, чтобы продолжить дело своих отцов и дедов.
Administrative Procedures
Connection to the Electric Power Supply System