It is worthy to continue the work of fathers and grandfathers. Dynasty Wheel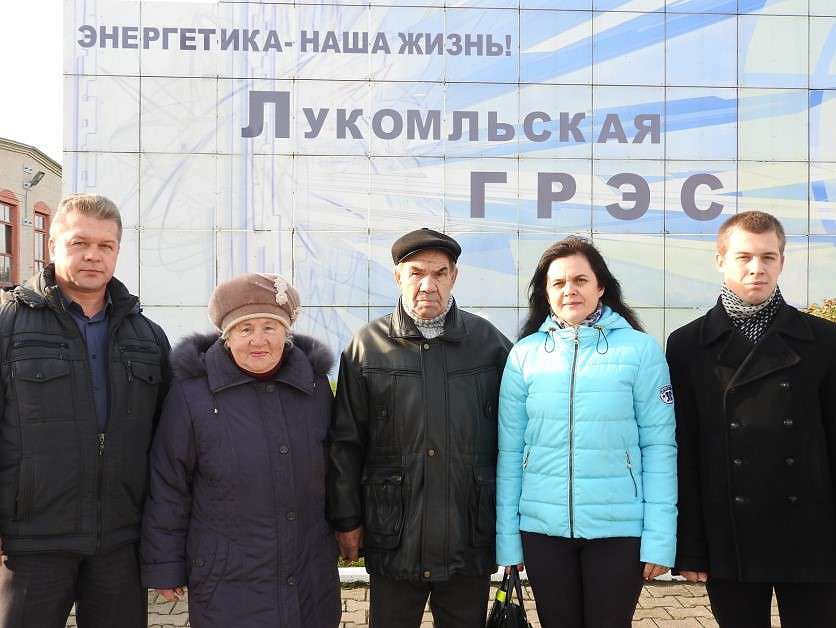 Продолжаем рассказ о династиях энергетиков, в которых минимум три поколения верой и правдой служат Лукомльской ГРЭС.
Первая запись в трудовой книжке Петра Колесеня, уроженца деревни Краснолуки Чашникского района, сделана в октябре 1958 года, когда парню было только 16 лет. В семье, где мать одна растила четверых детей (отец погиб на фронте, его Петя даже не видел), не принято было бездельничать.
Трудовая летопись семьи энергетиков Колесень началась в мае 1972 года, когда Петр Ильич пришел работать в цех централизованного ремонта (ЦЦР) Лукомльской ГРЭС слесарем по ремонту оборудования. К этому времени за плечами Петра Ильича была уже работа в леспромхозе, трехлетняя служба в армии, работа в геологоразведочных экспедициях на Донбассе, уже была семья, в которой подрастали сын и дочь.
Приехав с Донбасса в Новолукомль в гости к сестре, которая работала вместе с мужем на стройке, Петр Ильич решил остаться на малой родине в молодом строящемся городе. С тех пор 32 года Петр Колесень добросовестно трудился на Лукомльской ГРЭС. Его супруга Мария Ивановна 8 лет проработала на станции.
Уже 31 год, продолжая дело отца, работает в ЦЦР заместителем начальника цеха Колесень Анатолий Петрович. Его жена Надежда Павловна более 6 лет работает на ГРЭС, сейчас она машинист береговых насосных станций котлотурбинного цеха (КТЦ). Их сын Андрей после окончания Минского энергетического колледжа уже 4 года работает в КТЦ машинистом энергоблока, заочно получает высшее образование в БНТУ.
Общий стаж семьи Колесень на Лукомльской ГРЭС составляет уже 81 год. А через два года на станцию придет работать и дочь Анатолия Петровича, которая сейчас обучается в БНТУ по целевому направлению ЛГРЭС.
Крепнет династия лукомльских энергетиков Колесень, продолжается дело деда и отца.
Administrative Procedures
Connection to the Electric Power Supply System